If you want a smartphone, but don't have enough money, there are two options – buy used lower priced phones or buy new, but very cheap ones. Here I will present you a few options you can choose. Compare them in more detailed reviews (see the links).


Motorola Moto E
Price in Uganda is around 400 000 UGX
Motorola Moto E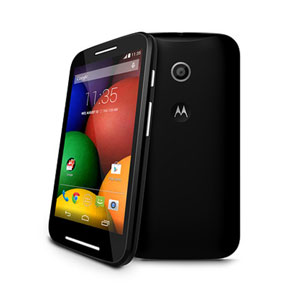 There's a 4.3-inch display, 1.2GHz dual-core processor, 1GB of RAM, 5MP rear camera, 1980mAh battery and Android operational system packed into this dinky dialer and while those specs won't set the world alight they're good enough at this low price point.
The Moto E is the baby of
Motorola's
current range of smartphones and with a super-low price tag comes a solid handset which gives you all the key parts of Android with minimum fuss.
Read more about this Motorola smartphone here:
Motorola Moto E review
.
Nokia Asha 503
Price in Uganda is around 310 000 UGX
Nokia Asha 503
Nokia Asha 503 leaves a lot to be desire, it lacks performance, apps and reliability, but what it does have is affordability. This
Nokia
really is an entry level smartphone that should only be considered if you are desperate to get your hands on a smartphone for as little money as possible – even then I would suggest looking at the refurbished 2nd hand market first as using this phone on a day-to-day basis would drive you bananas.
Read the details here:
Nokia Asha 503 review
.
Nokia Lumia 530
Price in Uganda is around 270 000 UGX
Nokia Lumia 530
The disappointing thing about the
Nokia Lumia
530 is that it feels like a worse phone than the Lumia 520 it replaces (albeit with a price cut). The display is a deal breaker for us, undoing the good work of the Lumia 530's performance and build quality. We want to see more storage, and the camera is no better than it ought to be. If you really are limited in budget, it is worth considering. But I hoped for more.
Read the details in my other review:
Nokia Lumia 530 review
Which of these phones seems the best for you? What do you think – is it better to buy used and good or new and cheap?
Edited by TechBoy / 29 Aug 2014 15:48