The Alcatel OneTouch Idol S is a reasonably priced Android smartphone (the price in Uganda is written at the end of the post). It's compatible with speedy 4G networks yet costs far less than most rival models. Can this affordable model really measure up against phones such as the iPhone 5s? We sent it to our lab to find out.

Alcatel One Touch Idols S design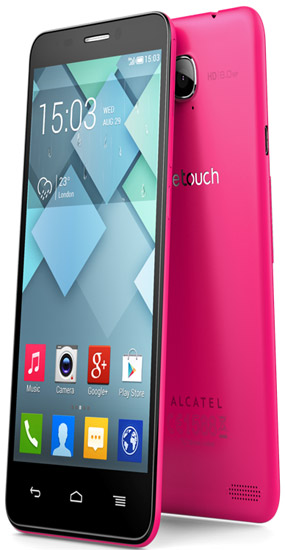 Alcatel phone performance
All this produces a clutch of decent performance figures, although the Idol S can't quite match the best handsets we've reviewed. Due to having a higher screen resolution than many of its rivals, its games performance suffers somewhat. It achieved an average frame rate of 8.6fps in the GFX Bench T-Rex HD gaming test, placing it behind the Motorola Moto G.
Alcatel size
The One Touch Idol isn't a small phone at 133 x 67.5 x 7.9 mm, but it is impressively light, just 109g. It has got the same screen real estate as the Google Nexus 4 or the HTC One, both of which are more expensive and a good 25% heavier.
Camera
The 8-megapixel camera on the One Touch Idol doesn't reach the picture clarity of the
Samsung Galaxy S4's
13-megapixel snapper or the
HTC One's
low light level quality, but it's testament that we need to keep reminding ourselves that this isn't a top of the range smartphone. It's less than half the price of the other two.
Battery life
Battery life is where this handset's main weakness lies. Although the processor and GPU arrangement is similar to the Moto G's, you'll find that the Idol S's battery drains slightly faster in general use. In movie playback, we witnessed consumption rates of 26% per hour, and a comparatively high 11% during 3G audio streaming. Gaming saps the Idol S's battery capacity at 23% per hour, for an overall average of 20%.
Design
The metal power button is located at the top of the phone and is firm and springy. Unless your hands are on the small side you shouldn't have a problem reaching it to turn the screen on or off. The volume rocker is on the right hand side, providing easy access for adjustment and the obligatory three Android touch buttons are at the bottom of the screen.
Price in Uganda
530 000 Ugandan shillings. You can
compare this price to other phones online
.
If you liked this post, then check:
Huawei Ascend P6 Phone's Price in Uganda
and
Review of Samsung Gravity phones
.
Also, don't forget to state your opinion below! ☺
Edited by TechBoy / 25 Aug 2014 11:07