HTC Corporation (HTC) is the creator of many award-winning mobile devices and industry firsts. They create Android phones and Windows phones as well. By putting people at the centre of everything it does, HTC pushes the boundaries of design and technology to create innovative and personal experiences for consumers around the globe. HTC's portfolio includes smartphones and tablets powered by the HTC Sense user experience. Today I'd like to review the most popular HTC smart phones in Uganda: HTC Desire HD, HTC WildFire and HTC Legend.


Where to buy?
You can find these and many other mobile gadgets in Ultra Tec, Wirefly, Elects or other stores in Kampala city. Also you should check online marketplaces in Uganda to compare the prices and find better deals: MoboFree, Olx or EyeTrade. Don't forget, that you can always negotiate for the better price when you buy it not from the official store.
HTC Desire HD, HTC WildFire and HTC Legend prices.
HTC Desire HD and HTC Leged smartphones has a similar price around 300 000Ush, HTC WildFire phone is a little bit cheaper - 280 000Ush. These prices are still lower than
Samsung Android phones
, but higher than Itel cell phones manufacturer, which is not very reliable in my opinion. Decide buy yourself, whether these mobile phones are worth those money and therefore I'm going to discuss the specifications for you!
HTC phones specs
•
HTC Desire
HD features: very ease to connect contacts, decent e-book reader, Dolby Mobile and SRS virtual surround sound, great browsing, super-slick UI. The slim dimensions (68mm x123mm x 11.8mm) are really important, and help to make the 4.3-inch screen more palatable to those that think it's simply too big. The four touch sensitive options are all easy enough to press and light up when the phone is in use – we'd still rather they were the physical keys of the original Desire, as it's much easier to hit them without taking your eyes off the screen.
•
HTC WildFire
features: very good social network integration, capacitive touchscreen, improved camera with flash, Nippy web browsing complete with flash content, a budget phone that doesn't look cheap. Everything is nice and compact, much like the handset itself. The HTC Wildfire is small and light; at 118g it weighs in at just 20g more than the Sony Ericsson Xperia X10 Mini – a tiny, tamagochi-sized handset. Available in a variety of colours – from jolly cerise to serious bronze – the HTC Wildfire looks grown-up and feels solid in the hand despite its lightweight disposition. Unfortunately, HTC has not seen fit to give the Wildfire the camera button we so deeply desire, so the optical trackpad doubles as shooter too.
•
HTC Legend
features: one of the latest HTC phones in Uganda, stellar design, responsive keyboard, speedy browser, nice battery input mechanism, excellent UI. The trackball has been replaced with an optical trackpad, which looks kind of futuristic (and a little Terminator-like - we're glad it doesn't glow red...). This makes HTC Legend look a lot more refined, and also reduces the risk of the trackball failure, which is a common problem. A little rubberised segment sits behind the lip, and using a cute little hinge mechanism, the battery slides nicely into the phone, with the SIM and MicroSD cards following it in with a little click. Every port on the HTC Legend is designed to add to the overall look of the phone, and this has been achieved well.
HTC Legend smartphone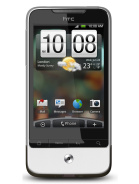 So, in summary, I think that HTC phones prices really meet the expectations and phones' features. It also looks good and not cheap and is powerful and qualitatively enough.
If you liked this post, then leave a comment and check my older post about
Samsung Core 2 specs and price in Uganda
Edited by TechBoy / 25 Aug 2014 14:59