A good smartphone should have at least 4 inch display and Android 4, and support 3G and Wi-Fi connections. The most challenging task buying mobile phones in Uganda is to find real prices of brand new original phones. New smart phones of Samsung, LG, Blackberry or Nokia prices begin at 350 000Ush. The cheaper one does not necessarily are fakes; it may be already used or just unboxed.

What reveals that the new cell phone is fake is falsely bear brand name of popular manufacturers. Fake mobile gadgets are very similar to the original ones, but they operate not that qualitatively. So, let's discuss about cheap Android and Windows smartphones sold in Kampala and other Ugandan cities and compare those mobile gadgets prices.

Al these phones I'm going to mention can be easily found in Kampala and other cities in Uganda at official stores, retailers or being sold by individual people at various marketplaces.

LG Optimus L5 mobile phone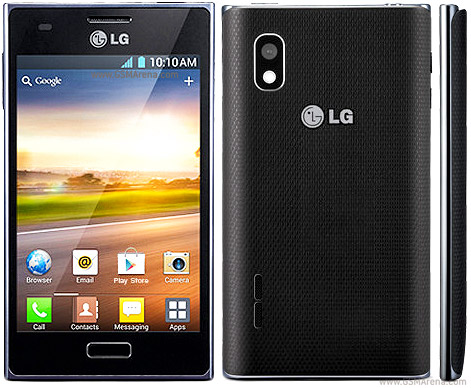 LG Optimus L5 Price – 400 000Uhs
This
LG phone
has a really vivid and bright screen and uses IPS technology. Its viewing angles are wide and colours doesn't wash out or get dark if you tilt the phone around. It is even a please to use this LG smartphone under the sun, outdoors in bright conditions. It also has a good battery life. LG has squeezed 2GB of internal storage into the slim frame, with the option of adding up to 32GB more with a microSD, the port for which sits just above the standard 1500 mAh battery.
Samsung Galaxy Star Plus phone
Samsung Galaxy Star Plus - Price 350 000Ush.
This incredible
Samsung mobile phone
has a dual SIM, 4GB Android operational system, 3G and Wi-Fi connections. This is one of the Samsung Galaxy line phones and has newest Samsung updates, classic design and good display. The camera is average, but vivid display still makes the photos look good. An upgrade of sorts on the
Samsung Galaxy Star
2, the listing of the Star 2 Plus with model number SM-G350E was earlier tipped by a Mumbai-based retailer as Galaxy Star Advance with launch price of Rs. 7,299.
Samsung Galaxy Fresh smartphone
Samsung Galaxy Fresh – Price 380 000Ush
It is another Samsung Galaxy line mobile device, which has great specifications and nice design, which reminds
Samsung Galaxy S3
, although the features differs. It is a good choice for those, who want a cheap phone with for an average price. Its running on ANDROID 4.1.2 JELLYBEAN OS for good user interface. It comes with 4 GB internal memory which is expandable up to 64 GB via micro SD card.
Huawei Y300 design
Huawei Y300 – Price 400 000Ush
Huawei
Y300 phone is a good but simple smart phone that has been around for quite long. The design is really bold and aggressive, finishing is acceptable, internet browsing is classic, display is fine and the camera too won't disappoint you for the price. Such a screen makes the Huawei Ascend Y300 a direct rival for phones like the Samsung Galaxy Ace 3 and Sony Xperia U. There are some nice little tweaks, though. The rear battery cover is rubberised and has a texture of raised lines, making it much gripper than most. This cell phone is recommended to you if you desire something decent at a lower price.
Hope you enjoyed my review, also check my other posts on
Latest Itel phones
! Maybe you have any of these phones, the write a comment!
Edited by TechBoy / 25 Aug 2014 15:08