This summer Samsung releases a new version of Samsung Core named Samsung Core2 so it is one of the latest Samsung phones, which I want to review for you.

Samsung Core 2 phone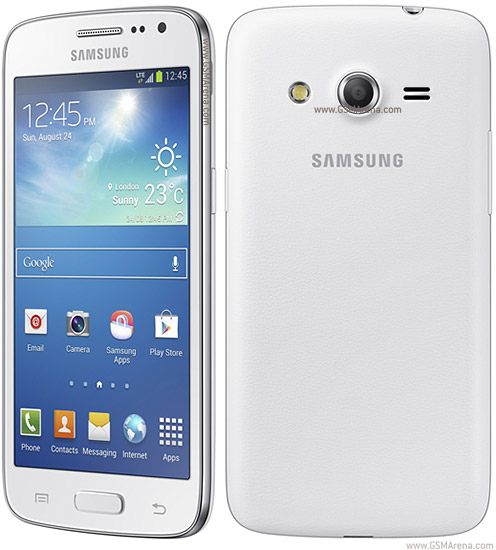 The price of Samsung Core2 in Uganda
There is still a trouble to get this
Samsung Core 2 phone
in Kampala or any other city of Uganda, but you can try to find it at international stores. Its cost is around UGX 520 000 which is quite relevant for smartphone with specifications which I'll discuss further and having in mind that Samsung is a very reliable and popular brand. Anyway, the price of this Samsung will be higher than other
Samsung phone prices in Uganda
Samsung Core II from the first sight
.
This smartphone looks very similar to the Samsung Core; nevertheless, Samsung Core 2 has a new very stylish back design with leather imitation. It comes in black and white colours. Moreover the front camera is on the right side, while it was on the left in previous models. This Samsung Core 2 also has a huge and 4.5-inch (480x800 pixels) display, which seems very vivid.
Specs and details of SamsungCore2
-So now let's get deeper into the details and specs of this smartphone: this Samsung phone supports dual-SIM and runs
Android
4.4 KitKat operating system.
-Also there are 3G and Wi-Fi support, Bluetooth. It is powered by a quad-core processor clocked at 1.2GHz coupled with 768MB SDRAM memory and 4GB internal user memory so it's performing really great and it is a pleasure to use it even while multitasking.
-There is also a micro SD card slot, which supports memory cards up to 64 GB giving the users freedom to store any content they want without low limits. As has been mentioned before.
-It has front VGA camera on the right, which is very convenient to take photos of yourself for right-handed people. On the back there is CMOS 5MP camera with a LED flash for enhanced low light performance.
Features of Samsung Core 2
It also has many features as accelerometer, FM radio, GPS, it supports Java, has an organizer as well as document viewer, Gmail, Google search, maps, Picasa, YouTube, Calendar, voice dial and many other useful things to have and which are common to most of other
smartphones you can buy in Uganda
. Regarding its battery, it is a Li-Ion 2000 mAh battery, which seems quite good to use without being afraid of discharge. These attributes makes Samsung Core 2 a really desirable phone.
If you liked this review, then you can also check my other reviews on latest
Samsung
and
Itel
phones! And don't forget to leave me a comment below
Edited by TechBoy / 25 Aug 2014 15:24