Samsung company is growing very fast and proving that it is the wold class tech leader also very popular in Kampala and other Ugandan cities . Every year they release tens of new phones, which beats or not our expectations and overtakes Itel phones manufacturers. In this article I'm going to make a review of the latest Samsung phones with prices and specifications and at the end I'm going to reveal where to get them.


Samsung Android phones
Currently, the most popular Samsung phones are:
Samsung Galaxy S3
, Samsung Galaxy S4,
Samsung Galaxy Ace
and Samsung Galaxy S Duos. There are so many new smartphones each of them having different specs; therefore it is usually hard to choose. One of the main criterion is the mobile device's price.
Prices of the latest Samsung phones
So, Samsung galaxy S Duos price in Uganda seems to be the lowest of those four. It varies from 340 000Ush to 360 000Ush. The similar price has Samsung Galaxy Ace, which cost is around 390 000Ush. Samsung galaxy S3 and Samsung galaxy S4 prices are much higher, even double or triple expensive as previous mobile gadgets. S3 price is over 700 000Ush and galaxy S4 costs over 1.3 million Ush, which is hardly affordable. The cheaper option in Uganda would be to buy these
used phones
and save money in this way, which I highly recommend you to.
Where to buy Samsung phone online?
All of these
Samsung phones
can be found in Uganda, you can buy them from Samsung's distributors. But if you want to do this from home, you should check Mobofree and buy it online from individual people who are always ready to negotiate for the better price!
Specs and comparison of Samsung Galaxy phones
• Samsung Galaxy Duos has a rounded design and one classic button. It's quite thick and has lower quality plastic with weaker inside stuffing. The screen is bright enough for most conditions, but take it outdoors and reflection definitely becomes an issue. As with most LCD displays, this one comes with the benefit of not having blue tint that plagues the AMOLED screens; colours are not as vivid, but are still well looking. It has a 5MP camera at the back, which is quite convenient, but its general features are not impressive. It is not very outstanding smartphone; therefore it has a lower price and is an affordable cell phone.
Samsung Galaxy Duos mobile phone
• Now let's move to the Samsung Ace! It has 3.6 inches touch display, which is relatively small and 158MB, 278 MB RAM internal memory. This is now significantly below par for the influx of 1GHz CPU mid-range smartphones and even the odd dual-core entrant. But it lines up with that of the new Motorola Motoluxe, a handset one year the Samsung Galaxy Ace's junior. Sleek, stylish and well finished to the eye, in the hand the Samsung Galaxy Ace is - despite its budget plastic construction and weight-saving efforts - a surprisingly reassuring offering, with little flex when put under pressure. Well-constructed, the Samsung Galaxy Ace features no unsightly seams or unnerving spaces between components, but does suffer from a selection of poorly placed buttons.
Samsung Ace phone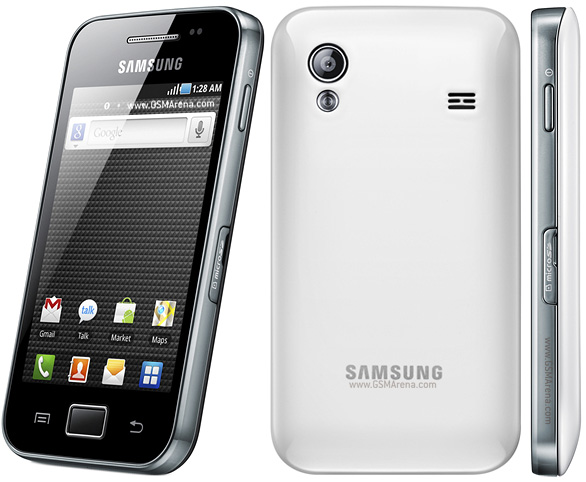 • Samsung Galaxy S3 has these features: 4.8in, 720 x 1280 pixel display; Quad Core 1.4GHz CPU; 8MP camera with 1080p video; Android 4.0 ICS with Touch Wiz. It has much more quality than Ace or Duos phone. The Samsung Galaxy S3 has become the most successful Android phone of all time. More than 50 million units have shipped but now it's been superseded by the Samsung Galaxy S4!
Samsung Galaxy S3 smartphone
(Invalid img)
• Samsung Galaxy S4 has Full HD Super AMOLED 5-inch screen; 1.9GHz Quad-core Qualcomm Processor; 2GB RAM; Air View and Gesture; Smart Pause and Scroll; Infra-Red remote; Temperature and humidity sensors; 13 megapixel camera. Comparing S3 and S4, S4 is definitely better, but also more expensive. So if you want to buy it cheap, you can choose the mini version of these phones, which is available in lower price.
Samsung Galaxy S4 smartphone
If you liked my forum post, then leave a feedback in the comments, thank you in advance!
Edited by TechBoy / 25 Aug 2014 15:13