Itel, as a fashionable and distinctive mobile phone brand, aims at being a leader in mobile fashion by advocating entertainment lifestyle and colouring consumers' life in Uganda and other African countries. Itel has always been dedicating to providing professional and fashionable mobile phones suitable for consumers. With years' effort and development, Itel, favoured and praised by more and more people, especially the young people, has now had a place in the mobile phone industry in Africa including Kampala and other cities in Uganda.


Itel phones
The design of these products always keeps the style of fashion and the sense of vitality, although It looks quite similar to other brands' phones, Itel tries to make every product to be fashionable and exquisite in style, diversified in function and perfect in sound. It also allows to use Voipdiscound or WhatsApp to communicate cheaper. Today I'm going to review and compare Itel it5100 Itel it2500 and Itel 6400 phones.
Where to buy Itel phone online?
These phones are usually not hard to find in Uganda, it can be bought at standard electronics store or, if you want a cheaper option – find a used one at online marketplace.
Latest Itel phones price
Both
Itel cell phones
it5100 and it2500 are at the similar price – around 90 000Ush. It is really very cheap for a smartphone, but on the other hand, these Itel mobile phones do not have many powerful features. Itel it 6400 mobile gadget is offered at 140 000 Ush, which is one of the most expensive Itel products. It could be also bought cheaper from individual sellers on online marketplaces.
Itel smartphone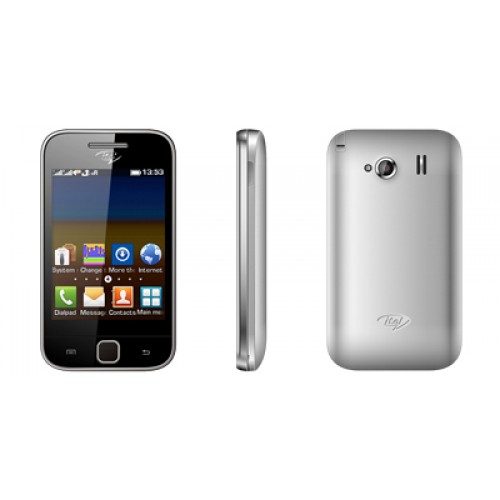 Itel phones specifications
•
Itel it6400
Android phone is the widest and has the smallest height. Also, it has a touch screen, GSM connectivity, primary and secondary cameras with 3 MP and 0.3 MP. Also there is a LED flashlight to make better photos and auto focus available. It has a standard battery, USB connection, micro SD card and comes in black, blue or pink colours, so it is appropriate for everyone. Also, they add a charging and data cable and stereo earphone.
• Itel it5210 cell phone is actually quite poor. It has not very impressive cameras of 1MP and 1.3MP, a small battery (800mAh), not very large display 2.4" and a few other features. It also comes in came colours and has the same accessories.
•
Itel it5100 mobile gadget
is also very similar to the previous one. It has similar dimensions, same display, but a little bigger battery (1000mAh), more ROM memory (128MB), but worse camera. It allows MP3, MIDI and AMR audio formats and MP4 as well as 3GP video format. And of course, has the same accessories.
To conclude, in my opinion, only Itel it6400 is worthy to be bought. I think it would be even better to buy a
Samsung
smartphone, because it is more reliable. But, if you don't have enough money, other phones are also an option. Hope, I helped you to decide, which one is your favourite!
Edited by TechBoy / 25 Aug 2014 15:10